The BFE 17th Annual Meeting will take place at the Instituto Universitario Salesiano Venezia (ISUVE).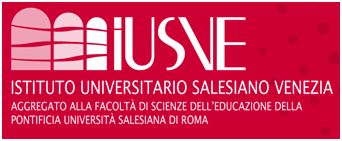 History of the Location
The Salesian Institute of Venice (IUSVE) is promoted and managed by the Salesians of Don Bosco of Northeast Italy. The origins date back to 1990 when, on the Island of San Giorgio Maggiore in Venice, the Salesian International Institute for Educational Research (ISRE) was founded in order to carry out initiatives for study, research and documentation, training top practitioners and experts in education and to guide the testing of educational interventions.
On May 8, 1994 it was set up inside the School of International Education (SISF) with the aim of shaping academic curricula to training initiatives. Ten years later, in 2004, the SISF moved to Venice Mestre and opened its training courses to Bachelor (Degree) and License (Master of Science) in the disciplines of psychology, education and communication. In the academic year 2011/2012, the SISF became IUSVE. The IUSVE is affiliated with the Faculty of the Salesian Pontifical University in Rome issuing titles and academic degrees.
Getting There
The Campus and the IUSVE headquarters is located in Mestre (VE) via the Salesians 15 which is reachable:
By Train
From the railway station of Venice-Mestre line 10 ACTV (Bus Asseggiano - Institute Volta) from the overpass near the train station line 7 ACTV (from stop Vempa - Urban off at Miranese - Incr. Via Piemonte ("Valsugana) change line 11 (from 2 stop Miranese - Incr. Via Piemonte Valsugana" up stop Calabria - Sports).
Driving
A4 motorway towards Venice - Exit after the barrier Mestre - follow signs for Mirano Gazzera.
By Plane
Airport San Marco in Venice: bus service to the train station of Venice-Mestre every 20 minutes.
About Mestre
Mestre is the center and the most populated urban area of the mainland of Venice, part of the territory of the city of Venice, in Veneto, northern Italy.
Points of interest: Cathedral of Santa Maria Assunta, San Lorenzo, Venice
IUSVE Info
via dei Salesiani 15, 30174 Venezia Mestre (VE)
+39 041 5498503, This email address is being protected from spambots. You need JavaScript enabled to view it. , www.iusve.it